Leading Edge has released its toughest small wind turbine yet, the LE-v150 Extreme Storm. Warranted to wind speeds of 100mph, this vertical axis wind turbine will prove invaluable in harsh locations such as high on exposed mountains or coastal sites that experience winter storms.
The LE-v150 Extreme Storm is an enhanced version of the LE-v150 Extreme, a rugged and highly reliable wind turbine first released in 2015 and proven over the past 7 years to deliver power in wind speeds where horizontal wind turbines simply couldn't survive.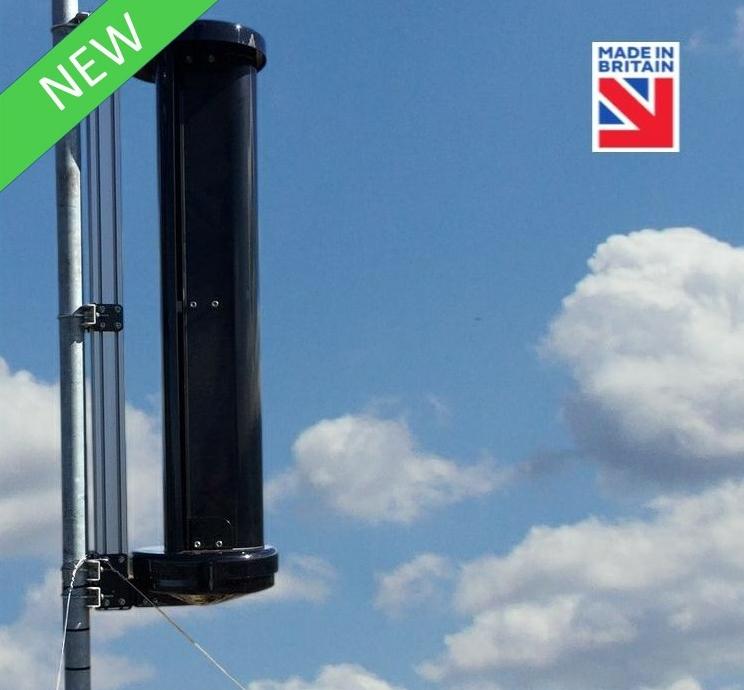 "The new LE-v150 Extreme Storm has to be the world's toughest small wind turbine," said David Sully, Managing Director at Leading Edge Power.
"It produces up to 200W for a wide range of battery charging applications - datacommunications, meteorological measurement, IOT/LoRaWAN are just some of the most popular applications."
The wind turbine features enhancements that reduce the stress and fatigue on the blades during prolonged periods of storm force winds. A tri-blade locking mechanism design provides superior stability in the most extreme weather environments. The adapted mid-support bracket provides increased stability where the highest force occurs.
There are stainless steel blades, polycarbonate cowlings, blade load spreader plates and a black body to reduce the build-up of rime ice.
We have expertise to advise on the best wind turbine for a specific location and power load, so get in touch with your requirements and our friendly team of off-grid experts will be happy to help.