Solar is an important component of any off-grid solution, providing clean renewable power throughout the year. However, locations above the 55oN latitude experience a dramatic reduction in solar irradiation during the winter and adding wind power in these situations avoid the solution being over-sized to provide enough power for the winter period.
There are two main types of solar panels: monocrystalline and polycrystalline. In general, monocrystalline panels are preferred for their higher efficiency – a greater ability to convert the sun's energy into power – and smaller footprint.
Our solar panel range comprises: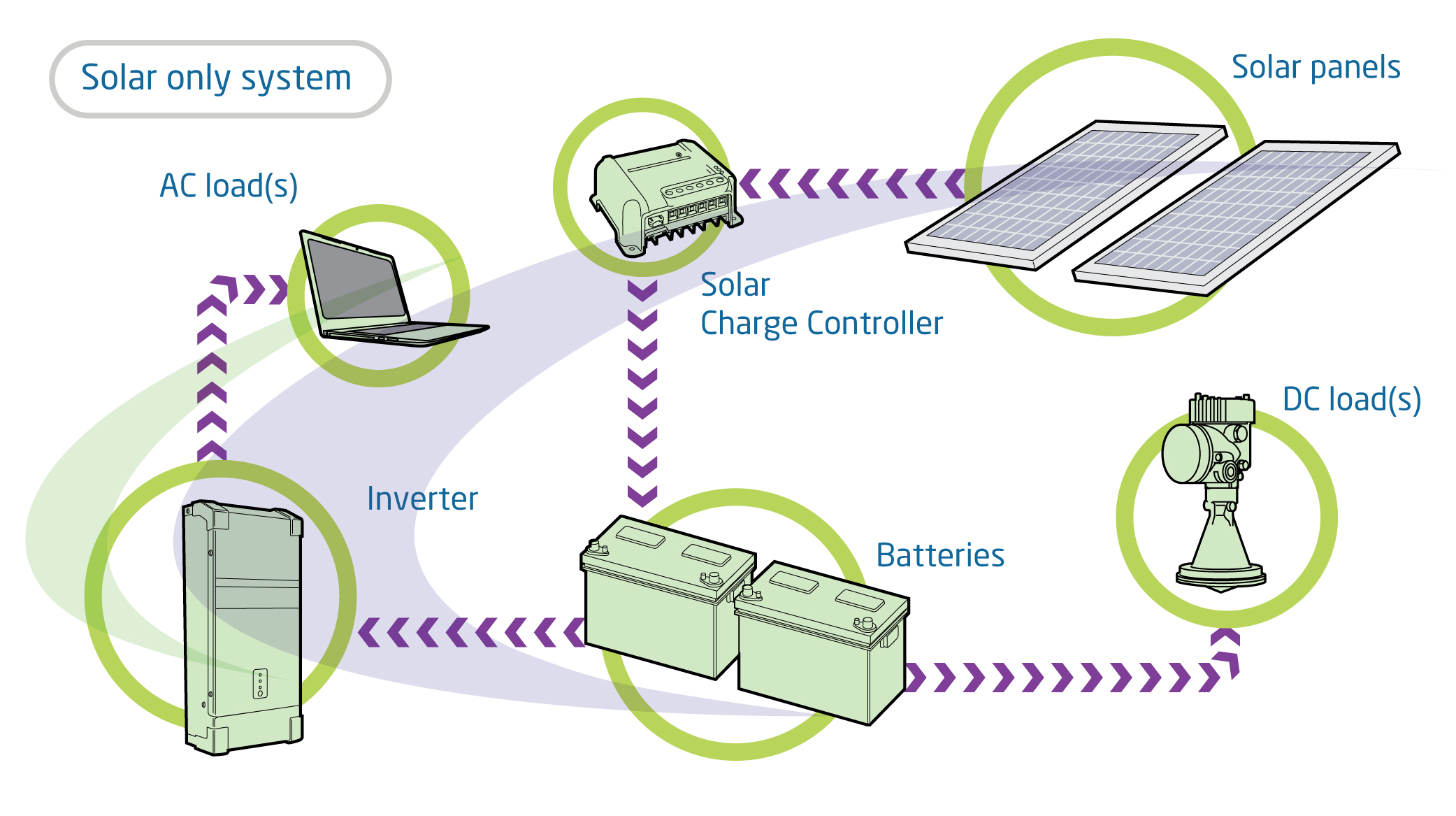 Power produced is stored in batteries and supplied as DC or via an inverter AC.
We're ready to assist you right now...
Benefits of choosing monocrystalline solar panels
Ultra-high efficiency design – the US-manufactured SunPower monocrystalline cells used in our panels are 21.5-23% efficient

More power in low light conditions – power input reduced on cloudy days so vital to extract as much energy as possible

Smaller footprint – polycrystalline panels can be as much as 50% larger for the same amount of power

Performance better a higher temperatures – performance doesn't degrade as fast at higher temperatures than polycrystalline panels do