Somewhere near you, Leading Edge products are powering off-grid signage for Roads as well as signalling for remote Rail crossings.
Dangerous corners and road junctions are very often nowhere near the grid. Our low power off grid solution incorporates an LE-300 wind turbine and a small solar panel, gives enough power to alert motorists to the hazards ahead, but without requiring expensive foundations to be dug.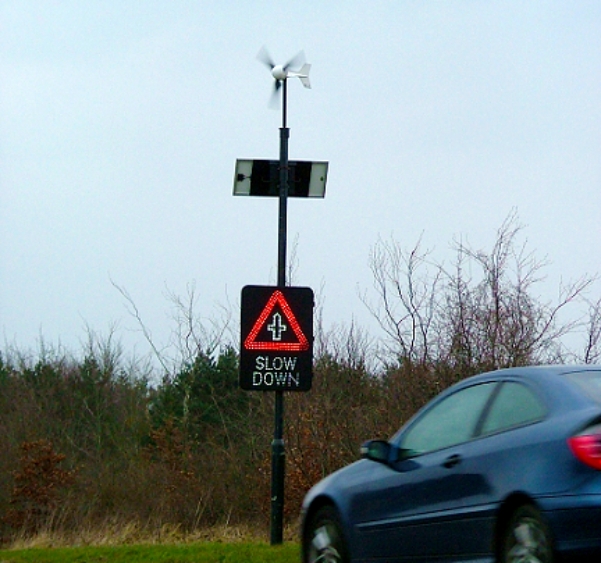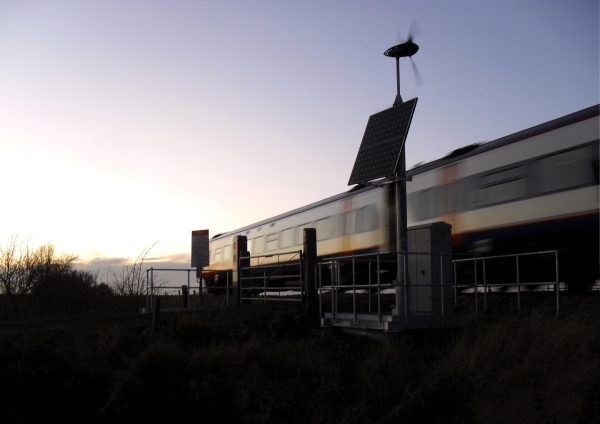 "After trialing Leading Edge Turbines for one year we decided to make them the main supplier to our business for wind turbines and we hope for continued success moving forward." Dave Smith, Westcotec Traffic Control Systems.
Westcotec are at the forefront of the Vehicle Activated Sign industry. By offering a solar and wind solution with their interactive signage, Westcotec are able to install signs in remote locations where mains power is unable to be easily accessed. The wind turbine of choice for Westcotec is the light weight yet robust LE-300 wind turbine. Read the case study.
Off-Grid Power for Rail Signalling – Large parts of the rail network lack convenient mains electricity. We manufacture and supply a Railtrack approved product including a hydraulic mast, LE-600 wind turbine, solar panels, batteries and control gear to power mission critical signalling systems. Read the case study.
Leading Edge Turbines can design and realise bespoke systems which are designed to meet the specific requirements for your signage or signalling equipment. Please contact us with your requirements…