Case Studies
Since 2012, our products have produced
Wh of electricity.
The average power station would produce
kg of CO2.
It would take at least
trees a year to photosynthesise.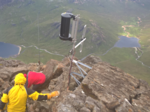 Saving lives - LE-v50 powers radio repeater for Skye Mountain Rescue...
Radio communications are vital for the Skye Mountain Rescue Team (SMRT) in getting help quickly and to the right part of the extensive Cuillin mountain range on the Isle of Skye. A radio repeater allows messages to reach hidden valleys that are communication black-out zones. "Our radio repeater needs to ...read more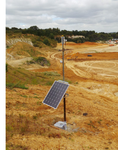 Solar powers time lapse cameras on construction sites...
Burgess Technologies is addressing the growing market for monitoring and documenting construction sites where images captured by Ethernet enabled HD cameras can be viewed on a web portal, accessible from anywhere. By partnering with Leading Edge Power, Burgess Technologies provides a "place anywhere& ...read more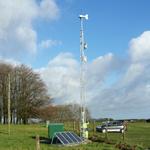 LE-300 Powers Off-grid Data Comms for Wessex Water...
This case study looks at Wessex Water's requirement for interconnection between their remote water pumping and reservoir sites in Dorset and the off-grid power solution specified and supplied by Leading Edge Turbines. An LE-300 small wind turbine was mounted on top of a tower and along with solar PV panels, it provide ...read more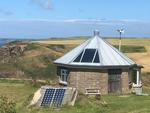 Glamping in a off-grid retreat with the LE-300...
When Druidstone Hotel in Pembrokeshire, Wales, converted a former croquet hut into a bijoux off-grid holiday cottage, far from the madding crowd, they decided to use renewable technologies to provide much needed power. The LE-300 wind turbine was chosen because of its ability to cope with the exposed coastal loca ...read more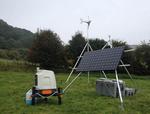 LE-300 powers Lidar wind measurement...
When ZephIR Lidar was looking to deploy its lidar wind measurement systems in remote onshore locations, they turned to Leading Edge's LE-300 wind turbine to power their ZephIR 300 wind lidar systems. Data collected by the ZephIR 300 systems is used in the development phase of a wind farm project to assess the potential of t ...read more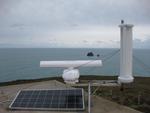 Coastguard station relies on LE-v150 to keep it going through the winter...
Typical of many NCI stations, St Agnes Head is off-grid with no access to mains power and has to rely on solar PV and wind to power radar, marine radios, an iPad and other equipment with a total load of 120W between the hours of 8.00-17.00 daily (8.00-20.00 in the summer months). Although 240W of solar PV has been installed ...read more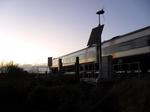 LE-600 Powers Rail Level Crossing...
Off-grid power specialists Energy Development Co-operative Limited (EDC) have been supplying solar power & wind power systems since 1997. In 2011, EDC formed a partnership with Bombardier to design and supply solar power & wind power systems for their new remote railways crossings. These unique high-speed rail ...read more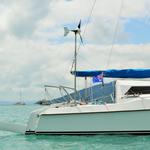 LE-300 Powers Catamaran...
'We purchased our LE-300 Leading Edge Turbine in April 2014 and couldn't be happier. 'As I write it is blowing 25 knots and I can hardly hear the LE-300 sitting inside the saloon. It proved easy to install as it had clear instructions, and is so quiet we often have to look up at the blades to see if it is working and ...read more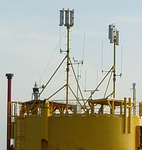 Buoys in the Black Sea powered by LE-v150...
When Rompetrol were looking for a wind turbine that was designed for the offshore winter conditions of the Black Sea, they turned to the LE-v150 for a turbine that could survive the harsh winters found in that part of the world. Rompetrol, a Romanian oil company, operate an Offshore Crude Oil Transfer Terminal with a Single ...read more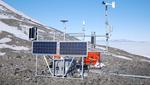 McMurdo Station uses LE-v50 for Off-grid Telemetry...
UNAVCO operates a GPS survey system at McMurdo Station, Antarctica. In this remote and hostile location, an array of scientific monitoring equipment is used to record a host of geophysical and meteorological data which is then fed back to the research institution. The monitoring station has no readily available power ...read more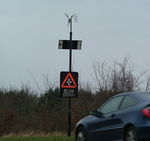 LE-300 Powers Road Signs for Westcotec...
Since 2001 Westcotec Ltd has been at the forefront of the Vehicle Activated Sign industry. Based in the centre of Norfolk, they have grown to become the UK's biggest suppliers of quality Vehicle Activated signs. Using state of the art LED and radar technology, they provide effective solutions to most traffic related sa ...read more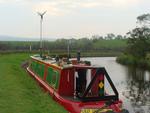 LE-300 Powers Canal Boat...
Mr and Mrs Clarke are in the enviable position of permanently cruising the inland waterways of Britain on their traditional narrow boat. They take pride in being as self sufficient as possible on board, but not to the extent they have to skimp on creature comforts. So their boat has 230V appliances that most homes take for ...read more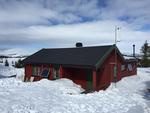 Cabin in Norwegian mountains powered by LE-v150...
When Trond Dalsveen was looking for a wind turbine to power for his family's mountain cabin in Norway, he turned to the LE-v150 for a robust wind turbine that can survive the bad weather experienced at 950m above sea level. The cabin on "Nevelfjell" is not far from Lillehammer where the 1994 Winter Olympic ...read more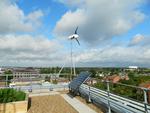 Marriott Heathrow Hybrid Solar-Wind System...
The Marriott Heathrow hotel has become the first hotel in the Marriott Group to be fitted with a hybrid wind turbine and solar panel system as part of their ongoing 'Green Initiative'. As an integral part of their programme to reduce the hotel group's carbon footprint, the hybrid wind-solar system has helped them attain 'Go ...read more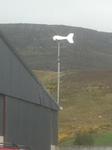 Irish telecoms company uses LE-300 for off-grid power...
Based in Western Ireland, Kilronan Communications (Kilcom) brings fast broadband to areas that are often forgotten about because of their remoteness and low levels of population. Powering remote broadband access points is a headache, that was until Kilcom discovered the LE-300 wind turbine. Utilizing the worldwide license-f ...read more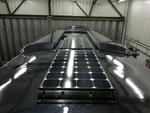 Hodge's Coaches Solar System...
At first glance, installing solar panels on the roof of a coach might seem a strange thing to do. That is, however, until you learn the cost of calling out an engineer to jump start a 49 seater Volvo is upwards of £200 a time!! The main reason Mark at Hodge's Coaches wanted to fit solar panels to one of the coaches wa ...read more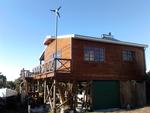 Off-Grid Residence Powered by LE-300...
Written by Rod McGregor Mann, this case study takes you through how this domestic renewable energy project evolved. "At the heart of it are three energy saving things: Our Leading Edge wind turbine set-up, our solar geyser and our brains!" says Rod. "I really hope this article helps anyone who feels ...read more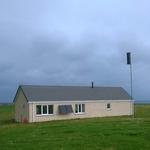 Living Off-Grid in Orkney with the LE-v150 Extreme...
Connecting to the electricity grid was not an affordable option for Derek Blacklock based in Orkney, Scotland. Instead of spending £12,000 to connect to the grid, Derek choose the renewable energy path where the cost was 25% of what it would otherwise have been. But living off-grid doesn't mean giving up all of ...read more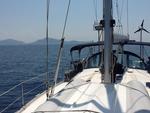 Live-Aboard Sailboat Powered by LE-300...
Geoff Baldwin sails his 2009 Bavaria 47 boat in the Mediterranean Sea all year round and is a live aboard for 50 weeks of the year, sailing around the Ionian, Aegean and Libyan seas. When Geoff bought his boat in 2009, he decided to install the LE-300 wind turbine and 3 x 85w solar panels with the power feeding into a 500Ah ...read more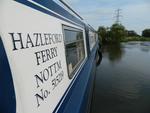 Celtic Lady Wide-Beam Canal Barge...
Celtic Lady is a widebeam canal barge, which was recently bought by Nick, with a view to it becoming his permanent home. In partnership with a narrowboat specialist, Chris Betteridge of CJB Services, Nick needed us to give the dying battery bank and somewhat 'interesting' electrical system a complete overhaul and fit s ...read more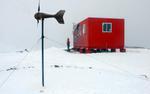 LE-300 at the Antarctic Ebase Project...
During the 'E-Base Goes Live' project in March 2009, Robert Swan and his small team lived at the E-Base in Antarctica for two weeks, relying completely on renewable energy. The LE-300 wind turbine was used to showcase using energy from the wind to generate electricity. Supplied in black, the LE-300 was abl ...read more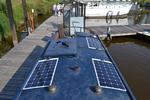 Solar Panels on Narrowboat Charlotte II...
Andrew recently bought Charlotte II from the 'Bruce Wake Charitable Trust' in Upton, who had done a fantastic job fitting her out and maintaining her. Charlotte II is Andrew's first narrowboat and he plans to liveaboard all year round. Concerned about being reliant on shore-power or having to run the engine to keep th ...read more