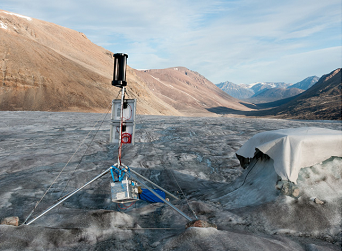 This is our first time at Meteorological Technology World Expo and here we will be showing our new off-grid power system, the PowerBox™. Designed for operating low power AC or DC equipment, everything you need to provide a remote power source is neatly fitted into a single, pallet-sized box. It is easy to transport and quick to deploy – in less than an hour, you can set up a complete solar-wind hybrid power supply, with the option of an auto-start backup generator, or even a methanol fuel cell.
This show is a truly international exhibition of the very latest climate, weather and hydrometeorological forecasting, measurement and analysis technologies, many of which require off-grid power.
Do come and see us on stand 8062. We'll show you how we can help in designing a bespoke off-grid power system that provide power 24/7 for your equipment. We use our own British made wind turbines and combine these with solar panels, DC battery banks, inverter-chargers and even backup generators, which can be programmed to start and stop automatically if battery levels should get too low.
In recent years, our customers have included UK Met Office, Central Institute for Meteorology and Geodynamics in Austria, Met Eireann, Meteorological Service of Canada, Icelandic Meteorological Office and British Antarctic Survey.
Off-grid power systems are essential in remote locations, where no grid connection is available, or where the cost of connecting to the national grid is simply too expensive. Common applications typically include off-site telemetry equipment, such as remote meteorological monitoring, seismological surveys and environmental monitoring.
As well as horizontal axis wind turbines, we manufacture two vertical wind turbines, the LE-v50 and LE-v150, which can withstand storm force winds that would otherwise destroy a traditional wind turbine. These are ideal for powering equipment sited in mountainous areas, by the coastline or offshore. The Extreme version of the LE-v50 and LE-v150 are proven in the severest environment, the Antarctic and are designed to withstand winds up to 45m/s (100mph).