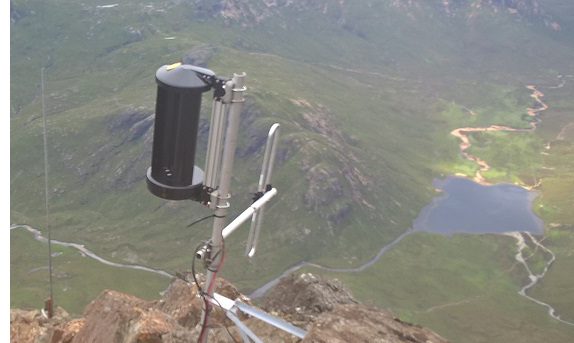 Hiking in some of the more remote parts of the world is an exhilarating experience but also one that's perilous when the weather closes in or someone strays off the path and falls.
Thankfully, the UK has a network of mountain rescue teams who are on hand in an emergency. The Skye Mountain Rescue Team (SMRT) in Scotland covers the extensive Cuillin mountain range on the Isle of Skye, much of which isn't served by a mobile network, making communication impossible.
To overcome this, SMRT has installed a radio repeater, powered by the Leading Edge LE-v50 wind turbine, so messages can get in and out of hidden valleys to facilitate a rescue. Located at the top of the highest mountain in the Cuillin range, the site experiences gusts of up to 136mph, making it a hostile environment for any wind turbine. Designed for these sorts of harsh conditions, the LE-v50's Savonious design means the turbine can survive where a horizontal axis turbine wouldn't.
Read the case study and find out why the LE-v50 is an "essential bit of kit" for the Skye Mountain Rescue Team as they deal with life and death situations.