About Us
Leading Edge is a British designer and manufacturer of efficient, quiet and reliable small wind turbines and offer unique vertical axis turbines that provide power in challenging climates such as the Antarctic; a testament to the endurance and reliability of our products.
We have in-house expertise to design, specify and supply entire off-grid power systems. Our pre-configured PowerBox is a complete remote power system that's ideal for use in remote locations, where no grid connection is available, or where the cost of connecting to the grid is too expensive. Founded in 2009, we are celebrating 10 years delivering "Local Power Worldwide" and so far have sold our wind turbines to 59 different countries on all seven continents.
Leading Edge is certified to the ISO 9001:2015 quality management standard.
Here are the more important moments in our history.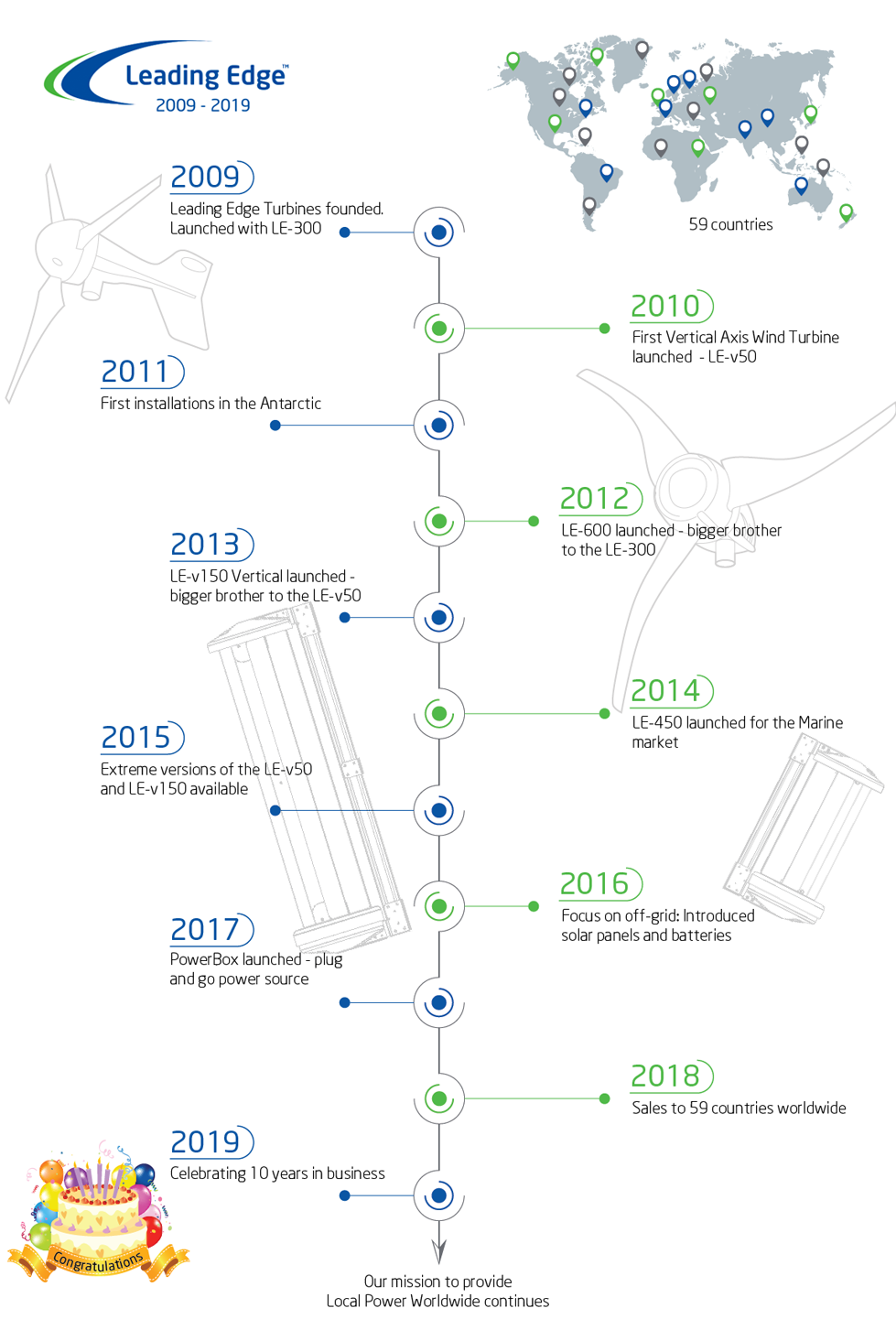 Our products are the basis for a large number of different applications: small wind generators for boats, mission critical industrial applications, wind turbines for data communications, rural broadband, remote telemetry and security, even decentralised power systems.