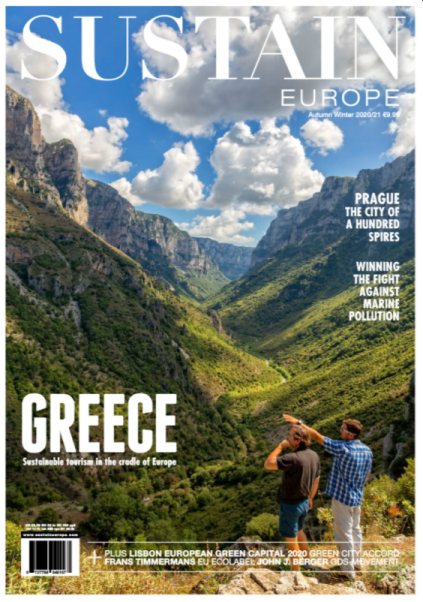 Off-Grid Power on Land: Greener Solutions for Everyone
Leading Edge's PowerBox and SolarBox systems are self-contained, plug-and-go off-grid power solutions generating the right amount of power in any remote location, and they've proved invaluable in a wide variety of situations. Easy to transport and fitting neatly into a single, pallet-sized box, the Leading Edge PowerBox is a complete solarwind hybrid power supply designed for operating low power AC or DC equipment—and it can be deployed in less than an hour.
Preventing Avalanches and Helping After Hurricanes
In Norway's mountainous Oppland County, parts of the 53 county road run above the treeline and are affected by avalanches that often close it for days on end. The Norwegian Public Road Administration (NPRA) selected the Wyssen Avalanche Tower to provide controlled mini avalanches that can prevent snow build-up that can cause a major avalanche. The challenge? How to power it in such a remote location, with strong winds, sub-zero temperatures and almost no daylight during the winter. This is where Leading Edge's LEv150 Extreme Wind Turbine came into play, providing what Benjamin Meier, Chief engineer at Wyssen Avalanche Control, calls a 'fit and forget solution' that was ideal for such a remote installation.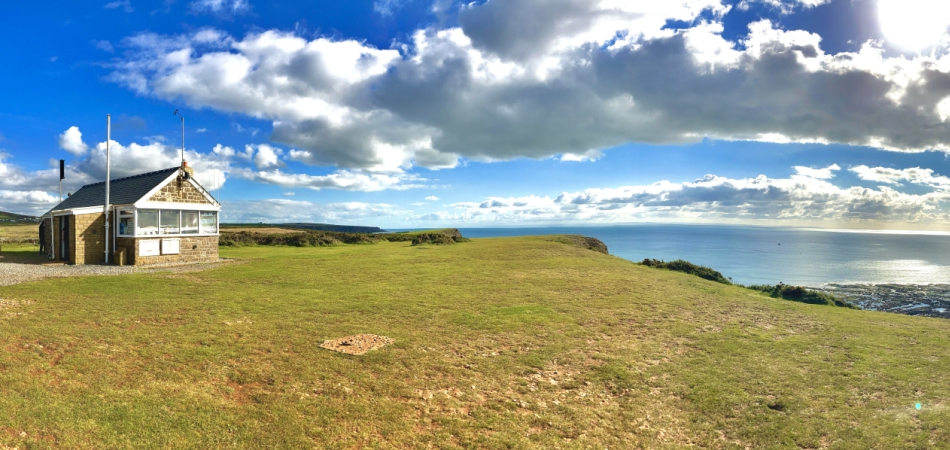 "The LE-v150 Extreme has run through two winters so far and provides vital power during the long winter months. Traditional horizontal turbines weren't an option, they just wouldn't survive the harsh conditions," he explains. The LE-v150 Extreme's design is based around a crossventilated 'savonious' rotor design coupled to a 3-phase axial flux permanent magnet generator. The stainless steel blades are able to withstand the extreme forces of the wind (up to 35m/s (80mph)) even whilst the material is at its most brittle in temperatures below -40 °c. During high winds, the savonious rotor system reaches a stall point where it's no longer able to convert kinetic energy into rotational energy on the alternator shaft.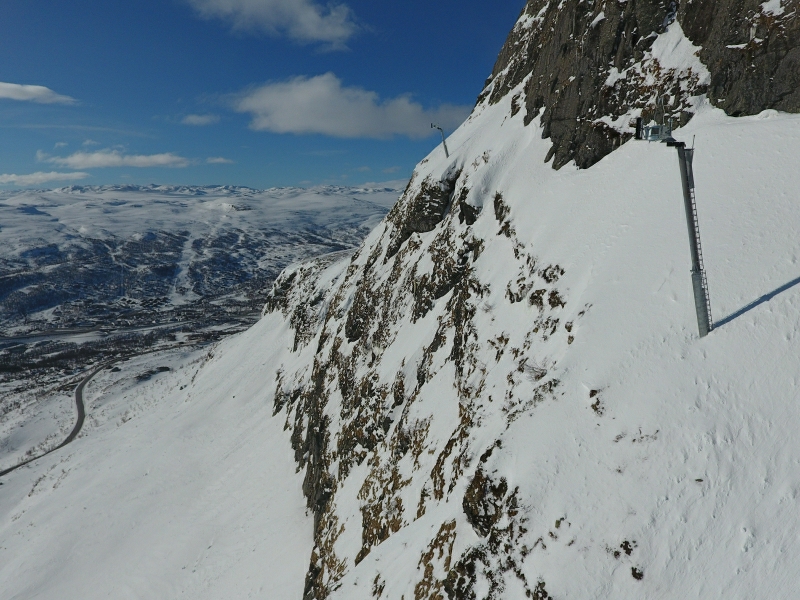 The low rotational speed means that centrifugal forces upon the rotating components are minimised, increasing long-term reliability and durability of the turbine. On the other hand, when wind speeds are low, the cross-ventilated design ensures the wind turbine can still deliver power (cut in speeds are 5.5m/s). An LE-v150 Extreme is mounted at the top of each of the 14 Wyssen Avalanche Towers, connected to the Wyssen magazine box. This contains prepared explosive charges that are detonated remotely. During the first 2 winter seasons, nearly 200 mini avalanches have been released, significantly reducing the major avalanche risk at a cost far less than traditional avalanche protection measures such as building tunnels, dams, snow sheds or snow fences.
Off-grid solutions may not be able to help prevent hurricanes in the same way they can help prevent avalanches, but they can be of significant benefit in the aftermath. Residents of the British Virgin Islands know only too well how badly vital infrastructure can be damaged by a hurricane, and how essential reliable power is to disaster recovery; Hurricane Irma devastated the Islands in 2017.
To ensure there will be power for essential services when the next hurricane hits, in 2019, disaster relief charity Team Rubicon UK arranged for the installation of Leading Edge PowerBoxes. Power is generated by the Leading Edge LE-600 wind turbine mounted on one corner of the PowerBox and solar panels, designed for disaster response applications by GB Sol. Each PowerBox supplies 120V AC electricity for emergency shelters and medical facilities via an on-board 3000VA inverter/charger.
"The PowerBox is a phenomenal piece of technology that provides a robust, flexible and easy to maintain clean energy generating system. Its quick deployment can be facilitated through traditional means or via more non-conventional routes such as underslung helicopter loads which enable it to provide lifesaving capacity in the most challenging of situation and environments," explains Nick Spicer, Renewable Energy consultant to Team Rubicon UK. When a hurricane is forecast, the wind turbine can be stopped with the flick of a switch and then lowered after simply undoing two bolts at the bottom of the mast. The wind turbine is then stored in a safe place until the storm has passed, after which it can be raised again. The flexible solar panels are laid out and fixed to the ground. Together they produce 1.5 kW of power during daylight hours with the wind turbine continuing to contribute power during the night. The AC equipment that needs powering can be plugged directly into the PowerBox.