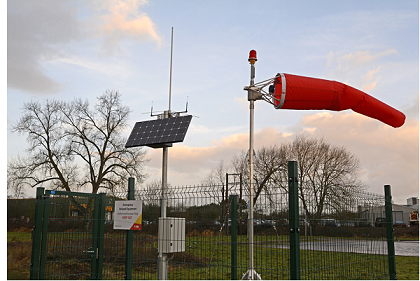 If you're looking for autonomous power for 12V DC equipment and want a ready-to-go system, then take a look at the Leading Edge SolarBox. This is a pole-mounted enclosure topped by a 100W or 60W DC-Solar professional grade panel into which neatly fits a 20Ah AGM battery and MPPT solar controller. Simply connected the solar panel, solar controller and batteries together, wire in your loads and then mount the unit on the pole. Voila!
This system is ideal if power loads are either mA or 2-5W a day. To ensure the SolarBox produces power, even in low light conditions, we use the DC Solar panels with best in class monocrystalline "SunPower" cells, world renowned for quality, robustness and high outputs even on cloudy days.
FEC Heliports are deploying the SolarBox with their HEMS-Station Solar Plus and have already rolled out systems for the Midlands Air Ambulance Charity, read the case study here.