Off-Grid Power Systems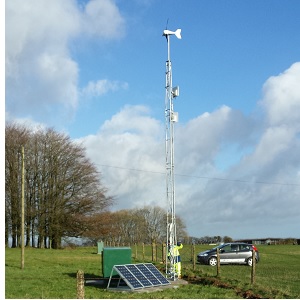 We design and supply complete off-grid power systems for use in remote locations, where no grid connection is available, or where the cost of connecting to the national grid is simply too expensive. Common examples include:
off-site telemetry equipment, such as water level monitoring on reservoirs, etc.
data communications systems (wifi, radio comms, etc)
meteorological data logging and seismological surveys
construction security cameras and perimeter monitoring
small-holdings and remote offices
PowerBox & SolarBox
As well as bespoke off-grid power systems, we have designed and supplied a number of stand-alone self-contained units, such as the PowerBox system. Producing 30-35W continuously, the PowerBox is the only complete hybrid solar-wind on the market that fits into a single enclosure, can be easily transported on one standard pallet and setup in less than an hour on-site.
If your equipment draws mA or up to 5W continous load, then the SolarBox is for you. It is a self-contained pole-mounted remote power system providing essential power for 12V DC equipment.
In addition to solar or wind only systems, we have many years experience of putting together larger-scale hybrid off-grid power systems. Hybrid systems can include any combination of wind turbine(s), solar panels, DC battery banks, inverter-chargers and even backup generators, which can be programmed to start and stop automatically if battery levels should get too low.
Let us specify a system for you
Contact us to discuss your specific requirements and we would be happy to put together a bespoke off-grid power system.
Alternatively, tell us your off-grid requirements with details about the power load and proposed location and we will come back with a recommendation.