Leading Edge is a member of a consortium developing an innovative "plug-and-go" solution that delivers full 5G coverage across a construction site and is powered by fossil fuel-free renewable energy.
With funding from Innovate UK, the UK's national innovation agency, the consortium is led by BAM, AttoCore and BRE who developed the UK's first private 5G network on a construction site last year. Building on this original project, the "plug-and-go" solution will use Leading Edge Power's renewable power expertise alongside that of system integrator Glideology.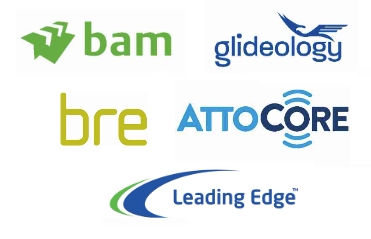 Construction projects are often geographically remote or in urban locations where connectivity – communications, power and other utilities – is not in place at the start of work. The need for continuous, high-quality data connectivity in these situations presents a major challenge.
This new solution will supply connectivity to site and once activity is complete the reusable technology can be easily removed and installed at another location.
For Leading Edge Power, the challenge is powering the high load with renewables that can be moved from site to site easily. Another is balancing the needs of energy storage and that of power generation. The architecture will involve a hybrid of solar, wind and fuel cell with the output stored in Lithium Ion batteries.
It's important that the renewable power system can be monitored remotely and for off-site personnel to interact, configuring the system. One of the outcomes will be a new design of wind turbine, more powerful than any in the current product line, with innovative features that protect the turbine in high winds.
The private, stand-alone 5G network enabled on the UK construction site by the project team last year trialled several transformative technologies including construction robotics and remote working facilitators.
High-speed, low-latency digital connectivity is key to ensuring that these digital solutions can be fully and effectively deployed. The project will accelerate the development and uptake of digital solutions aimed at construction - including autonomous surveying, remote visualisation and teleoperations solutions - improving both productivity and on-site safety.