Solar panels offer a cost-effective and efficient solution to the power problem for caravan, motorhome and canat boats. Whilst solar panels are a great energy resource, they do have some limitations and it is very important that we use the right products for the job. We also need to accept that we may not be able to power every electrical device at all times with only solar power.
So, you've decided that you would like to buy solar panels...what next? The first thing to do is to work out what size panel(s) you need. To do this, we need to add up all of the electricity we will probably use over a 24-hour period. Typically, solar panels for RV's need to produce 1.5-2.0kWh, which equates to between 200W and 300W of solar panels, depending on the time of year.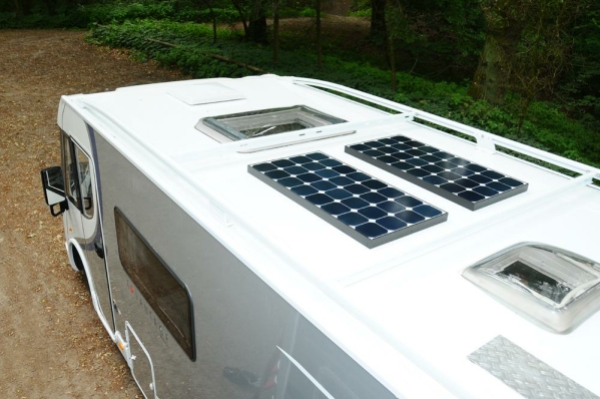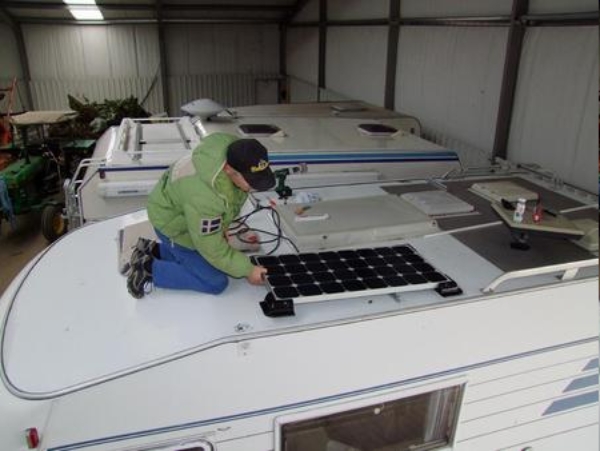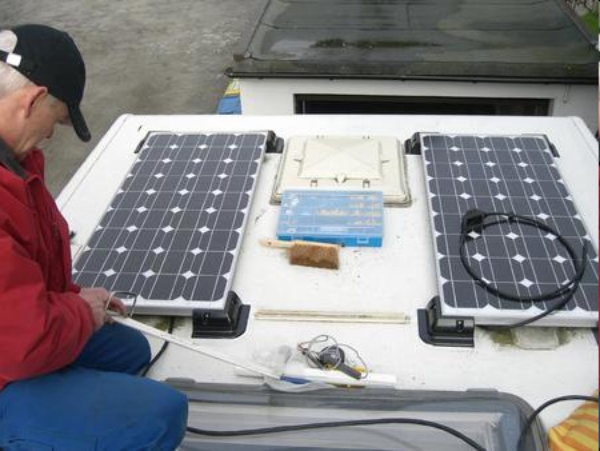 Using this information, we can work out how large a solar energy system we would like to install. One very important thing to remember is that solar panels DO NOT produce their maximum output all of the time. In winter, we can only expect the best solar panels to produce a maximum of 70% power for 5-hours a day, whereas in summer it is possible to get the maximum for 8-hours. This means that a 200W solar system can be expected to generate 700Wh in winter and 1600Wh in summer.
For solar panels on caravans, motorhomes and narrowboats, we always recommend our DC-Solar monocrystalline panels as they offer maximum power generation and lowest cost. These monocrystalline solar panels are constructed using advanced solar cells which are uniquely connect on the underside, leaving the front free from obstruction as well as being more aesthetically pleasing. Our panels also have a special backing material which reflect light back into the solar cell. The result is a solar panel that is up to 50% more effectient than cheaper panels, meaning a much smaller panel producing the same amount of energy. They also perform far better in low light conditions and are significantly less affected by high temperatures.
The solar panels need to be connected to a charge controller which, in turn, controls the battery charge voltage and prevents any damage to them. To maximise power production, we recommend MPPT solar charge controllers, either the Victron BlueSolar range or the Victron SmartSolar range.
Installation of the solar panels is very straightforward and only a little DIY knowledge is required. Our Support section contains a lot of useful information and you can get in touch with any of our team if you would like to ask any questions.