Tristar Controller Settings
Here you can see the PIN settings on the Tristar 45A and 60A Charge controllers when used in Diversion modes.
For a 12V system, the point at which excess power is sent to the dump load is set at 14.6V.
For a 24V system, it's 29.2V.
For a 48V system, it's 58.4V.
Below is a video which shows how to configure the Tristar.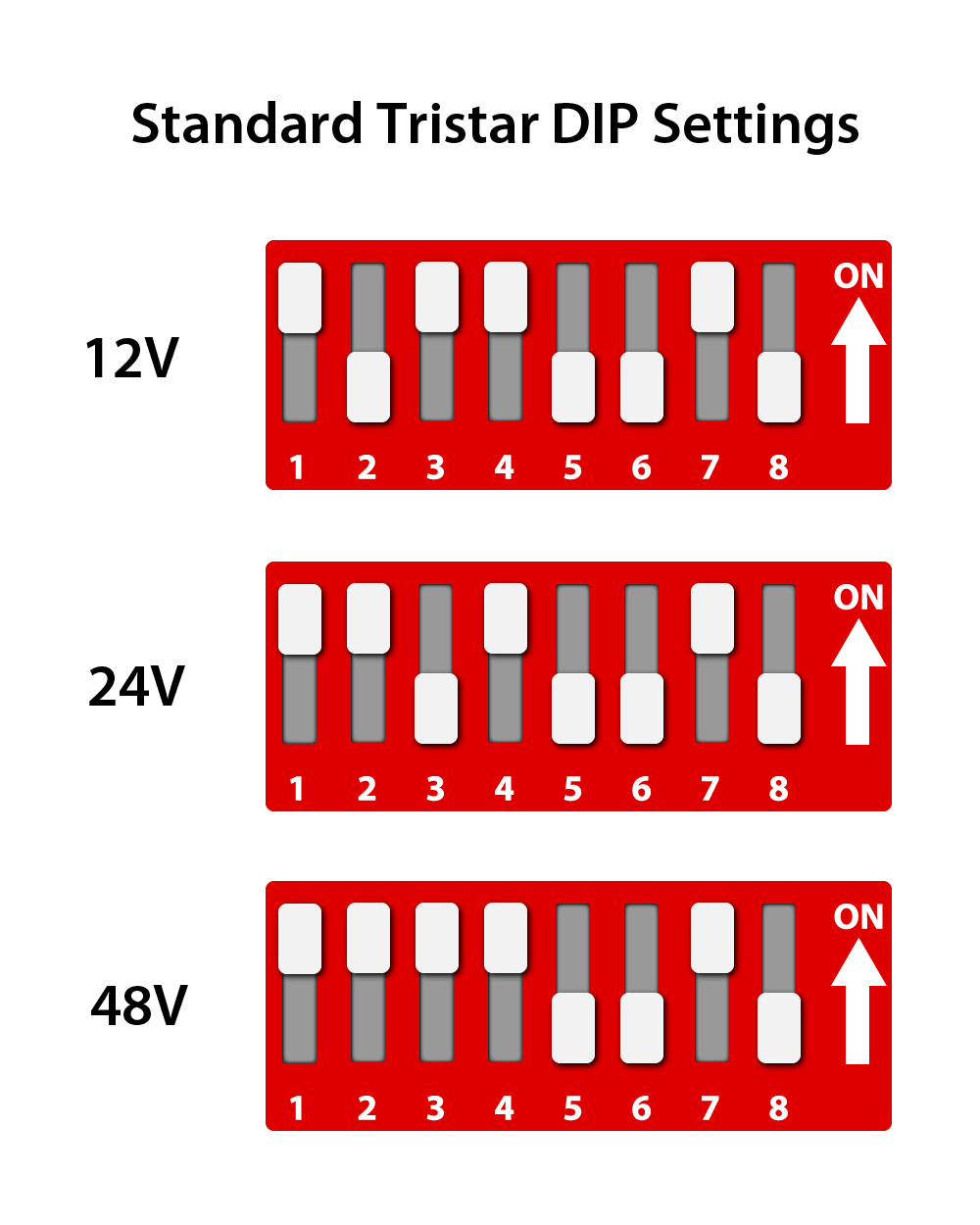 Video: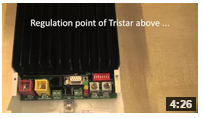 Here we show how you configure the Tristar 45A Charge Controller for "diversion" mode so any excess power generated by the turbine can be bleed to the dump load resistor – watch it now!