Tristar Controller Settings
Here you can see the PIN setting on the Tristar 45A and 60A Charge controllers when used in Diversion modes for 12V, 24V and 48V systems. Below is a video which shows how to configure the Tristar.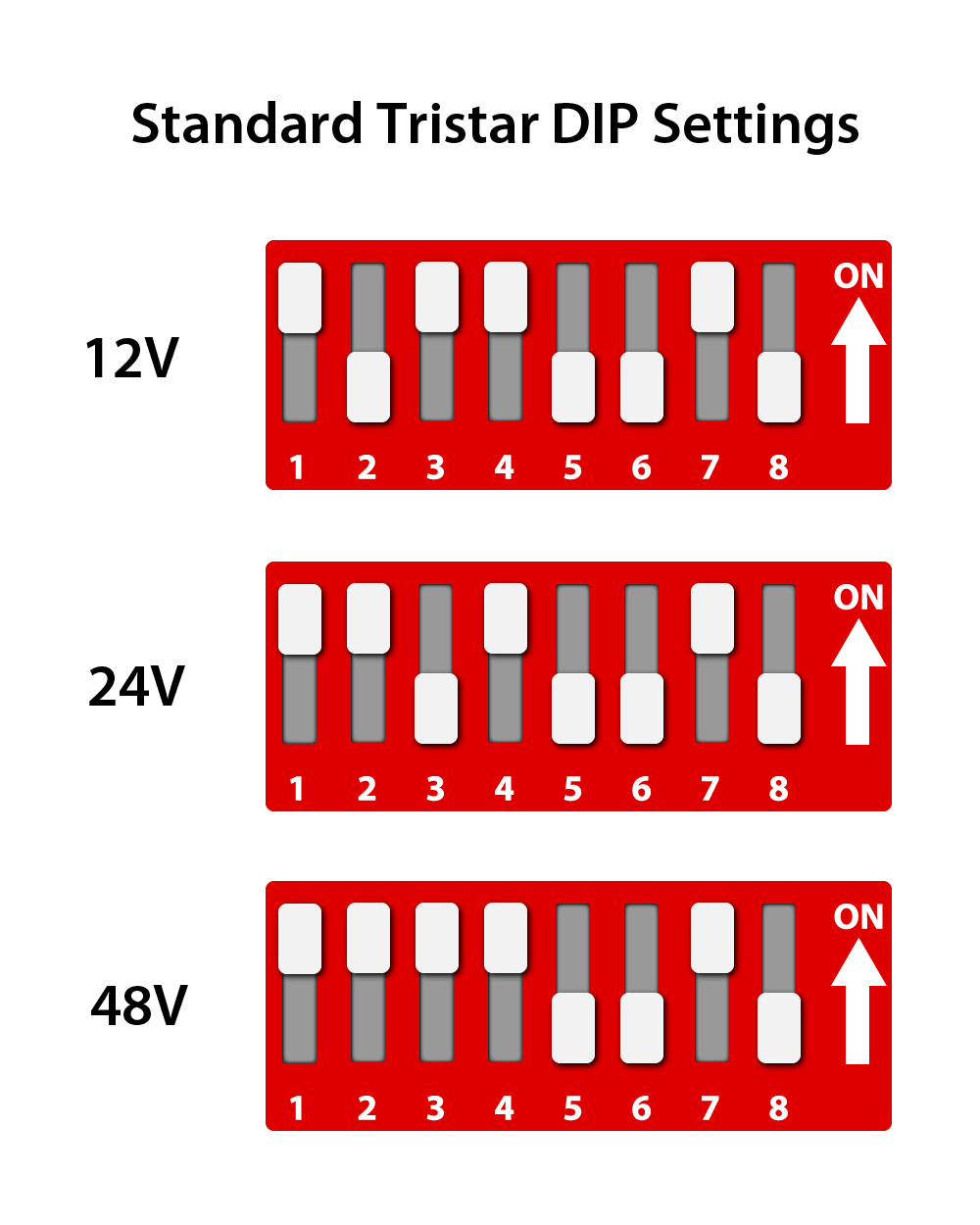 Video: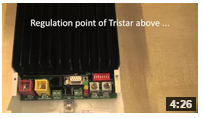 Here we show how you configure the Tristar 45A Charge Controller for "diversion" mode so any excess power generated by the turbine can be bleed to the dump load resistor – watch it now!